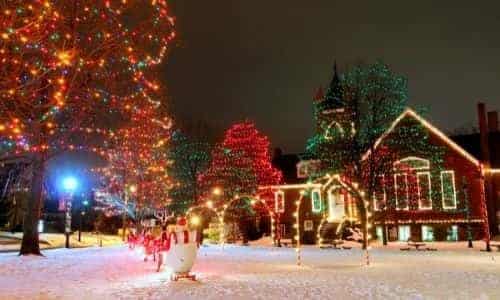 Holiday Plumbing Decorations For a Festive Look
As the weather outside gets colder, people start to decorate inside and outside their homes. Holiday decorations can be pretty predictable, so why not jazz it up this year by decorating your plumbing?
Adding additional decorations to your indoor and outdoor plumbing can help give you an edge over your friendly neighborhood decoration competition. By decorating your outdoor pipes and your kitchen and bathroom faucets, you can add an extra layer of flair to your holiday decorating game this winter.
Dress Up Outdoor Pipes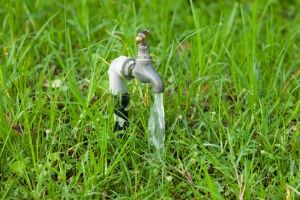 Have you ever considered incorporating your exterior pipes in your holiday decorating display? These pipes can be unsightly, but add some decorations to them and they immediately can jazz up your entire holiday presentation.
You can decorate pipes with garlands of evergreen, holly or other festive greenery. You can also wrap twinkle lights around the pipes, or even dangle ornaments from horizontal outdoor plumbing. Consider using LED or solar twinkle lights to make your holiday display eco-friendly!
Always remember to keep your pipe decorations safe and plumbing friendly. Skip the adhesives, which can damage your plumbing, and always ensure you have easy access to your plumbing in the event there's a need for repairs.
Jazz Up Kitchen Plumbing
Kitchens are a place of warmth, the room where people gather during family friends. You may already have a holiday decorating plan for your kitchen, but have you thought about decorating your kitchen sink? Jazzing up your kitchen faucet could be a missed opportunity in your holiday decorating schema.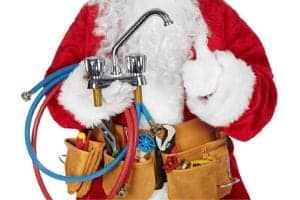 Consider placing holiday-themed soap dispensers next to the sink, or hang ornaments above the faucet. You can wrap waterproof twinkle lights around the faucet or exposed pipes. Faucets can also be decorated by wrapping small garlands or colorful pipe cleaners around the pipe. You can also decorate exposed pipes by adding house plants.
Bring Holiday Cheer to Bathroom Plumbing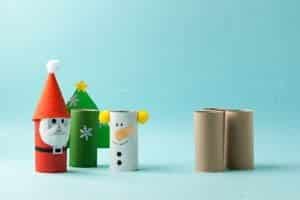 Another room where you can
decorate the plumbing in your bathroom
. Bathrooms may not be the main room you want to decorate, but adding holiday touches can liven up the room and bring a smile to people's faces. Perhaps you add a holiday-themed shower curtain or decorate horizontal exposed plumbing with ornaments or garlands.
Waterproof twinkle lights can be twisted around sinks or exposed pipes. Decorative hand towels and soap dispensers can also help jazz up your bathroom plumbing. If you want to hide exposed pipes under your sink, consider adding a holiday-themed sink apron to wrap around the bowl of your bathroom sink.
When decorating your bathroom, it's also a good idea to check for any leaks or damage. Because your bathroom will likely get a lot of use when the entire family is visiting, avoiding an emergency is key.
Towers Plumbing Can Help
Towers Plumbing is a full-service plumbing company that has proudly served Salt Lake City and its surrounding areas since 1942. Towers Plumbing provides quality work delivered with a personal touch by a staff that is friendly and highly capable. They're also available for emergency services, a must-have during the winter season.