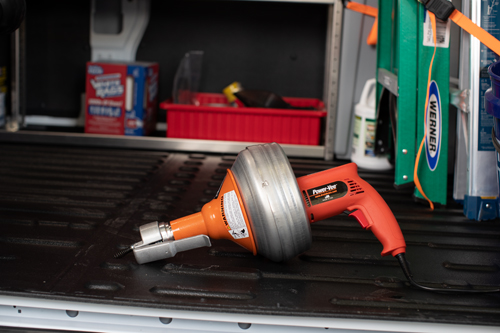 Dealing with slow drainage or sewer system issues can be a major inconvenience for homeowners. To ensure the smooth operation of your sewer system and prevent potential plumbing emergencies, timely sewer line cleaning is crucial. Towers Plumbing in Salt Lake City, UT, offers reliable sewer drain cleaning for optimal system functionality.
In this blog post, we will explore the importance of sewer camera inspection and sewer line cleaning, and why we are the go-to experts in Salt Lake City for all your plumbing needs.
1. Understanding the Importance of Sewer Line Cleaning: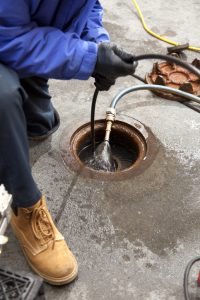 Over time, debris, tree roots, grease, and other substances can accumulate in your sewer lines, leading to slow drainage, clogs, and even sewage backups. Regular sewer line cleaning is essential to maintain the proper functioning of your sewer system and prevent costly plumbing issues. By scheduling professional drain services, you ensure the uninterrupted flow of wastewater and avoid potential health hazards associated with sewer backups.
2. Comprehensive Drain Services:
Towers Plumbing offers a wide range of drain services to meet your specific needs. From sewer line cleaning to drain line inspections and repairs, our team of experienced plumbers is equipped with the knowledge and tools to address any drain-related issue. Whether you're experiencing slow drainage in your kitchen sink, bathroom, or basement, our comprehensive drain services in Salt Lake City, UT, have you covered.
3. Expertise in Sewer System Maintenance:
With our 80+ years of experience, Towers Plumbing specializes in sewer system maintenance and cleaning. Our skilled plumbers employ advanced techniques and state-of-the-art equipment to thoroughly clean your sewer lines, ensuring optimal flow and preventing potential blockages. By relying on our expertise, you can trust that your sewer system is in capable hands.
4. Prompt Response and Efficient Solutions:
Towers Plumbing understands that drain issues can arise unexpectedly and require immediate attention. With prompt response and efficient solutions, we strive to minimize disruption to your daily routine. Whether it's a simple drain cleaning or a more complex sewer line repair, our team is dedicated to resolving your drain issues quickly and effectively.
5. Commitment to Customer Satisfaction:
At Towers Plumbing, customer satisfaction is top priority. We value open communication, transparent pricing, and providing exceptional customer service. Our reliable and friendly plumbers take the time to listen to your concerns, thoroughly assess your drain issues, and offer customized solutions to meet your needs. With their commitment to excellence, they have become the trusted choice for drain services in Salt Lake City, UT.
When it comes to efficient sewer line cleaning and comprehensive drain services in Salt Lake City, UT, Towers Plumbing is the go-to expert. With our expertise in sewer system maintenance, prompt response times, and commitment to customer satisfaction, we provide reliable solutions for all your drain line needs. Don't let slow drainage or clogged sewer lines disrupt your daily life—contact Towers Plumbing for professional drain services and experience exceptional service in Salt Lake City, UT.