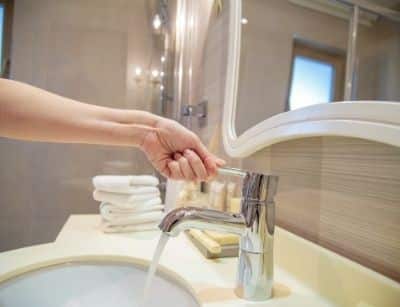 When it comes to transforming your bathroom from a functional space to a luxurious oasis, every detail matters. One crucial aspect that often gets overlooked is the plumbing system. If you're a homeowner in Salt Lake City, UT, looking to enhance your bathroom experience, look no further than Towers Plumbing. With expertise in drain lines, bathroom layouts, bathroom sinks, plumbing fixtures, and water supply lines, Towers Plumbing can turn your vision into reality.
Optimizing Bathroom Layouts
The layout of your bathroom can greatly impact its functionality and aesthetic appeal. Towers Plumbing specializes in optimizing bathroom layout to maximize space and efficiency. Whether you're looking to reposition your sink, bathtub, or toilet, our team of experts can help you create a layout that works seamlessly for your needs. With a focus on innovation and creativity, we turn even the smallest bathrooms into luxurious retreats.
Revamp with Stunning Plumbing Fixtures
Plumbing fixtures play a significant role in elevating the overall look of your bathroom. Towers Plumbing offers a wide range of high-quality plumbing fixtures that blend style and functionality effortlessly. From elegant faucets to modern showerheads, our selection ensures that you'll find the perfect fixtures to match your design preferences.
Efficient Water Supply and Drain Lines
Proper water supply and drain lines are essential for maintaining a fully functional bathroom. Towers Plumbing understands the intricate nature of these systems and offers expert solutions for installation, repair, drain cleaning, and maintenance. Our team ensures that your water supply remains steady and your drain lines are free from clogs, providing you with a stress-free bathroom experience.
Upgrade Your Bathroom Sink
The bathroom sink is a focal point of any bathroom, and Towers Plumbing specializes in creating stunning sink installations. Whether you prefer a classic porcelain sink or a sleek modern design, our team recommends and installs the perfect sink to complement your bathroom style. With our attention to detail and a commitment to excellence, you'll be delighted with the results.
Transforming your bathroom into a luxurious haven involves more than just surface-level changes. Plumbing plays a crucial role in achieving the perfect blend of functionality and aesthetics. Towers Plumbing brings a wealth of experience and expertise in drain lines, bathroom layouts, bathroom sinks, plumbing fixtures, and water supply lines to homeowners. Don't settle for an ordinary bathroom. Let Towers Plumbing help you turn your bathroom dreams into a reality that you'll enjoy for years to come. Contact Towers Plumbing today to embark on your journey from leaks to luxe.