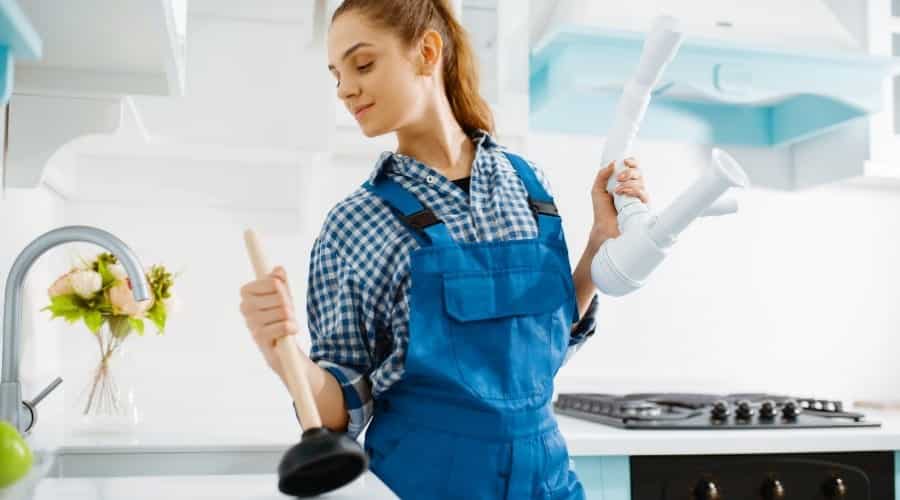 Women in Plumbing
Certain industries, especially the trades like electrical, plumbing, and HVAC, have long been seen as male-only industries. While women's participation in these trades is below 5%, these long-standing assumptions about the preferred gender of a plumber or HVAC technician are just plain wrong. Over the years, numerous women have made contributions to each of their industries and broken down years' worth of barriers.
In the plumbing industry, preconceptions exist, but they shouldn't keep people from having an open mind. For Women's History Month, take a moment to learn from these Salt Lake City plumbers about essential milestones for women in the history of the plumbing industry.
Who was Lillian Baumbach?
Lillian Baumbach was the first woman to become a licensed master plumber in the US. She achieved this milestone at the age of 21 back in 1951. Her father was the owner of a local plumbing company in Arlington, VA, and Lillian took a liking to the work at a young age. Showing up to job sites as early as the age of nine, she wore the standard coveralls and tucked her hair up into her cap. Few people recognized that she was a young girl.
After attending nightly classes taught by her father and completing her formal journeyman training, she sat for the master plumber's test. Of six candidates, all-male, only two others passed. News of her achievement spread quickly, and she found herself in the national spotlight.
The Ladies Auxiliary Committee for the National Association of Plumbers
When the Ladies Auxiliary Committee for the National Association of Plumbers was initially formed, it was ironically composed of men. The purpose of the group was to entertain the wives of plumbers that were attending conferences. In 1919, the leadership was turned over to women, and the organization quickly grew in influence.
Since all of the ladies in the group had husbands who were plumbers, many understood the industry perfectly well from helping manage their husbands' businesses. This allowed them to turn their attention to critical societal problems like sanitation. For example, in 1938, they partnered with Texaco to start putting bathrooms in all of their fill-up stations. This became the basis for the concept of rest stops and travel plazas. Similarly, they also helped to pressure restaurants to have sanitation facilities to protect the health of customers since, at the time, not every restaurant had bathrooms or washing sinks.
Women in the Industry Today
The future is bright for women in the plumbing industry. Plumbing is one of the fastest declining trades due to the high retirement rate of older plumbers and a lack of interest from younger generations in trade work. As a result, the plumbing industry is expected to grow much faster than most other industries in the coming years.
This makes it the perfect opportunity for women to step into a career with high income and good chances for advancement and self-determination. Women interested in making inroads into a traditionally male-dominated field should take time to learn about the type of work that plumbers do and the level of education needed.
The plumbing field is already much more approachable by women than it was in the 1950s, and that is expected to continue.
About Towers Plumbing
Towers Plumbing has served Salt Lake City for over 75 years. They are committed to solving every plumbing problem, great or small, for their residential or commercial customers. Their qualified technicians are available 24-hours a day for emergency plumbing service.