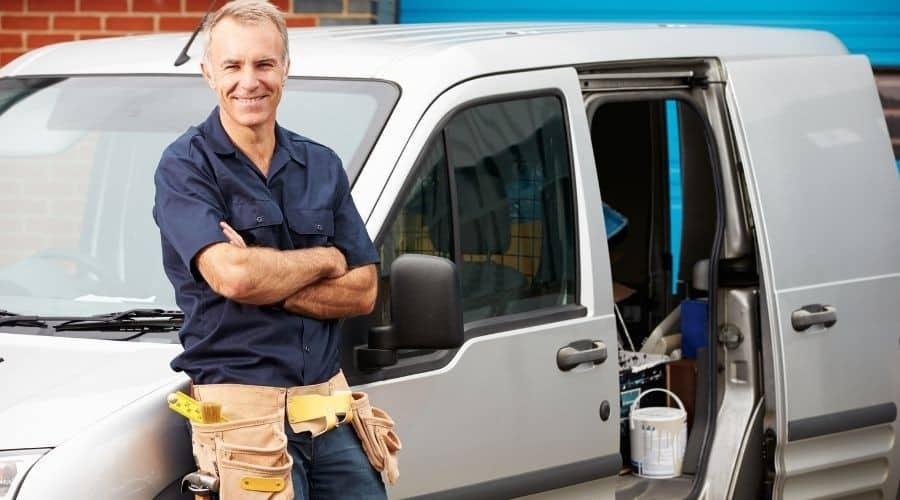 Don't Let Clogged Outdoor Plumbing Slow Down Spring Festivities
Spring marks the time of year when outdoor festivities start to pick up once again. Sure, there are winter outdoor activities in Utah, like skiing and snowboarding, but nothing compares to stepping outside to warmer weather and beautiful flowers everywhere. Of course, those flowers wouldn't be so vibrant and happy if it weren't for all of the rain that Spring is infamous for. This can lead to clogged outdoor pipes that can ruin possible plans that families might have.
Hydro-jetting is an extremely beneficial service that can be used as a preventative service to ensure that homeowners don't have to worry about their outdoor fixtures ever getting clogged. It is the perfect type of professional pipe cleaning service for Spring, and all homeowners are recommended to have it done for their homes.
Different Types of Outdoor Plumbing Fixtures
When plumbing was first created, all people wanted was to have it indoors. So, the thought of outdoor plumbing fixtures can still be bizarre to some people. In today's society, they are seen more as luxury items than anything else, which is the exact opposite of plumbing history.
Here is a list of some popular outdoor plumbing fixtures today:
Lawn irrigation system

Hose spigot

Pool

Hottub

Outdoor sink

Outdoor shower
All of these plumbing fixtures require their own maintenance and cleaning to ensure they stay clog-free during the spring and summer months.
All the Ways Outdoor Pipes Can Become Clogged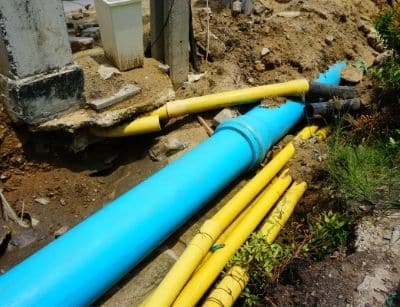 Just like indoor plumbing, outdoor plumbing is a risk of clogging. In fact, it is often easier for outdoor plumbing to get clogged because it is harder to watch what flows down into the piping systems, especially after a rainstorm.
These are some everyday things that tend to clog outdoor plumbing fixtures:
Dirt or mud covering the drains

High grass or weeds growing near the drains

Twigs, leaves, rocks, and other debris

Trash

Kids toys and other outdoor supplies
Once clogging happens in the piping system, it can cause water to flow back into the home. This is true whether it's the outdoor or indoor pipes that are clogged. That is why it is so important to call a professional as soon as signs of clogging occur.
How Hydro-Jetting Can Help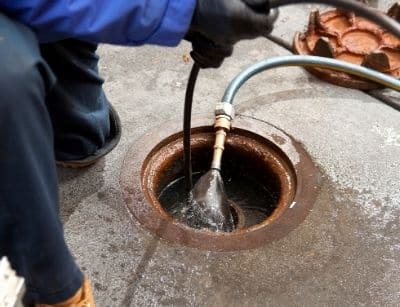 One very effective method that professionals use to clean outdoor clogs is hydro-jetting. During this cleaning method, the professional takes a hose that shoots out water into the pipes at approximately 35,000 psi. This cleaning method is highly effective for any type of outdoor clog, including pipes with tree roots growing in them.
The professional will also inspect the pipes to ensure that patching isn't needed in the lines afterward.
If homeowners have their outdoor plumbing system hydro-jet cleaned every spring, they significantly decrease their risk of clogging during the rainy season.
Towers Plumbing Can Save Spring!
When it's time for outdoor plumbing cleaning, it's time to call the Salt Lake City professionals at Towers Plumbing. They've been in business long enough to know the ins and outs of professional pipe cleaning services and how to keep their customers as efficiently as possible. They even work with their customers' budget to ensure the job gets done at a fair price. Call today to schedule a hydrojetting service in Salt Lake City!