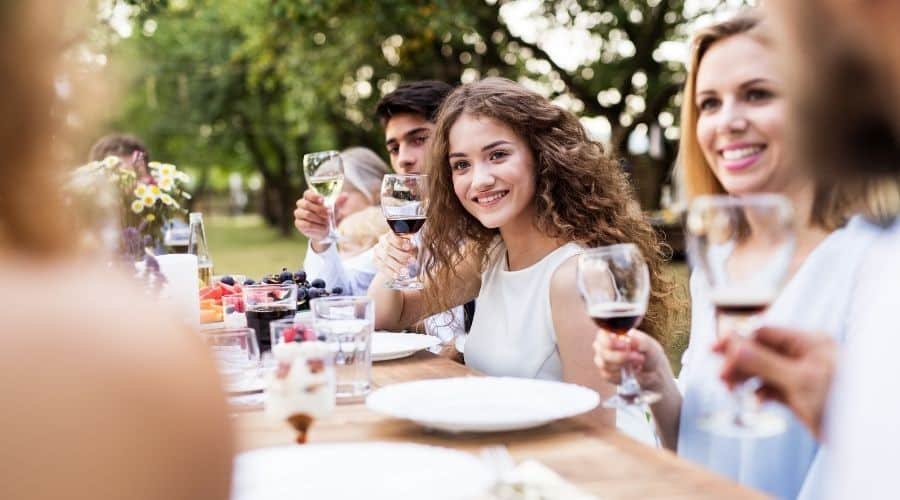 Dishwasher Malfunctions Can Halt Summer Fun
For all the summer-lovers out there, it is probably safe to say that there is almost nothing better than a backyard cookout with friends and family. The smell of fresh burgers on the grill, the taste of cool refreshing beverages, and the sound of summer music jams – there is simply nothing better! Well, that is, so long as the kitchen plumbing doesn't wreak havoc…
Homeowners must beware of dishwasher malfunctions in particular, as these can hamper the summer fun. Not many people think of the dishwasher when they think about potential issues that could arise during summer. But with all those cookouts going and dishes in need of cleaning, malfunctions can arise at almost any point!
Common Dishwasher Issues
There are several different issues that may commonly arise with homeowners' dishwashers, some of which are easy fixes and others of which require more complicated solutions. Here are some typical malfunctions:
Dirty dishes after cleaning

– the whole purpose of a dishwasher is to clean the dishes, after all

Leaks or dripping

– this may indicate cracks or drainage issues

Hard water stains – if the dishes come out stained, there could be a problem
Odd sounds

– this may indicate that there could be loose parts that need replacement

Smells

– the most common culprit is food scraps or other materials that get lodged inside the dishwasher

Wet dishes after drying

– the dishwasher should dry the dishes in addition to cleaning them
While these are the most common issues, homeowners should be on the lookout for any other malfunctions or potential signs that there may be malfunctions. Once identified, homeowners should call for professional help.
Plumbing Technicians Can Help!
Plumbing technicians will come in very handy in the event of dishwasher malfunctions. While homeowners can sometimes solve mild problems on their own, chances are they will benefit more by pursuing the help of an expert. There are many benefits of hiring plumbing professionals, including:
Identification

– experts can identify where the issue is coming from, especially if the source of the problem is unknown

Repair plan

– experts can then develop a repair plan to ensure the problem is fixed as effectively as possible

Warranties

– many plumbing companies will provide warranties on their repairs, so the investment is risk-free

Years of experience

– plumbing experts often have years of experience that allow them to provide the best solutions for customers
The ability of professionals to address these malfunctions maximizes efficiency, limiting the number of time homeowners need to spend inside when they could be spending it outdoors at their summer cookouts!
Suitable Maintenance Can Avert Future Problems
It is vital that homeowners take preventative measures to lower the likelihood that they have future dishwasher problems. These include things like:
Checking spinning arms for buildups

Choosing the correct wash cycle

Disinfecting the gasket

Loading the dishwasher properly

Removing excess food waste before loading dirty dishes
By taking these above measures periodically, homeowners can save themselves some serious headaches in the future. While some issues are unavoidable, many problems typically stem from inconsistent maintenance.
About Tower Plumbing
Towers Plumbing of Salt Lake City, UT has been providing residential and commercial plumbing solutions for over 75 years. Their team of trained and attentive technicians provides quality workmanship, 24-hour emergency repairs, and hassle-free service for each and every one of their customers. Give them a call for plumbing help today!